Before and After photos of a home in Palm Desert. We rearranged furniture, used existing furniture elsewhere and added new furniture and accessories.
Project Year: 2016
Project Cost: $2,501 – $5,000
Zip Code: 92260
I want to recommend Judy Sutherland Stage3Moves. My condo was empty and up for sale and I felt it needed staging. Judy's ideas presented to me were smart, sophisticated and excellent for the property. She really understands how to work specifically for an individual property. Moreover, they were minimal enough to give the condo great appeal but not overwhelm it or take away from the large space. She was always professional, on time, and a pleasure to work with. Also, her price was very reasonable.
I highly recommend her
Michael Loman
When we decided to place our condo on the market we called Judy to discuss her staging the property for us. As a professional Realtor I understand the importance of the property making a great first impression, and Judy made that happen! She did an amazing job with the staging and the condo was quickly in escrow and we received a full price contract. Thanks Judy!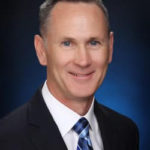 Amazing job with the staging
Randy Wiemer
One of my current listings required an expert stager to provide a coordinated overall look that would instantly capture potential Buyer attention. The property she staged was beautifully done with just the right furniture, the right colors and all the right accessories. My listing went into contract in 5 days after going Active For Sale on the market which is the truest testimony to Judy's expert staging work. Hire Judy…you will not be disappointed.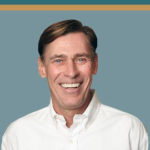 Realtor
Maurice Minno, Bennion DeVille Homes Palm Springs
Staging looks great! Simple and contemporary… Just what I asked for!
Palm Springs
Real Estate Investor
Judy's staging, with fabulous furniture and accessories, made the house look spectacular. I would recommend her to anyone who is considering staging their home. Well done!
Realtor RE
MAX Leading Edge